HAYMARKET EXHIBITIONS
Over the years we've worked on various integrated campaigns for Haymarket's many exhibitions. Here is a collection of some of our more direct work.
BBC Good Food Show - 2011
For 'Foodies', the BBC Good Food Show is a must see. But with four seasonal shows a year, an insight arose that some people miss them because they can't remember the dates. Therefore we created a visual mechanic that showcased the exhibition dates clearly, whilst bringing to life the idea that BBC Good Food Shows are the tastiest dates in the food calendar.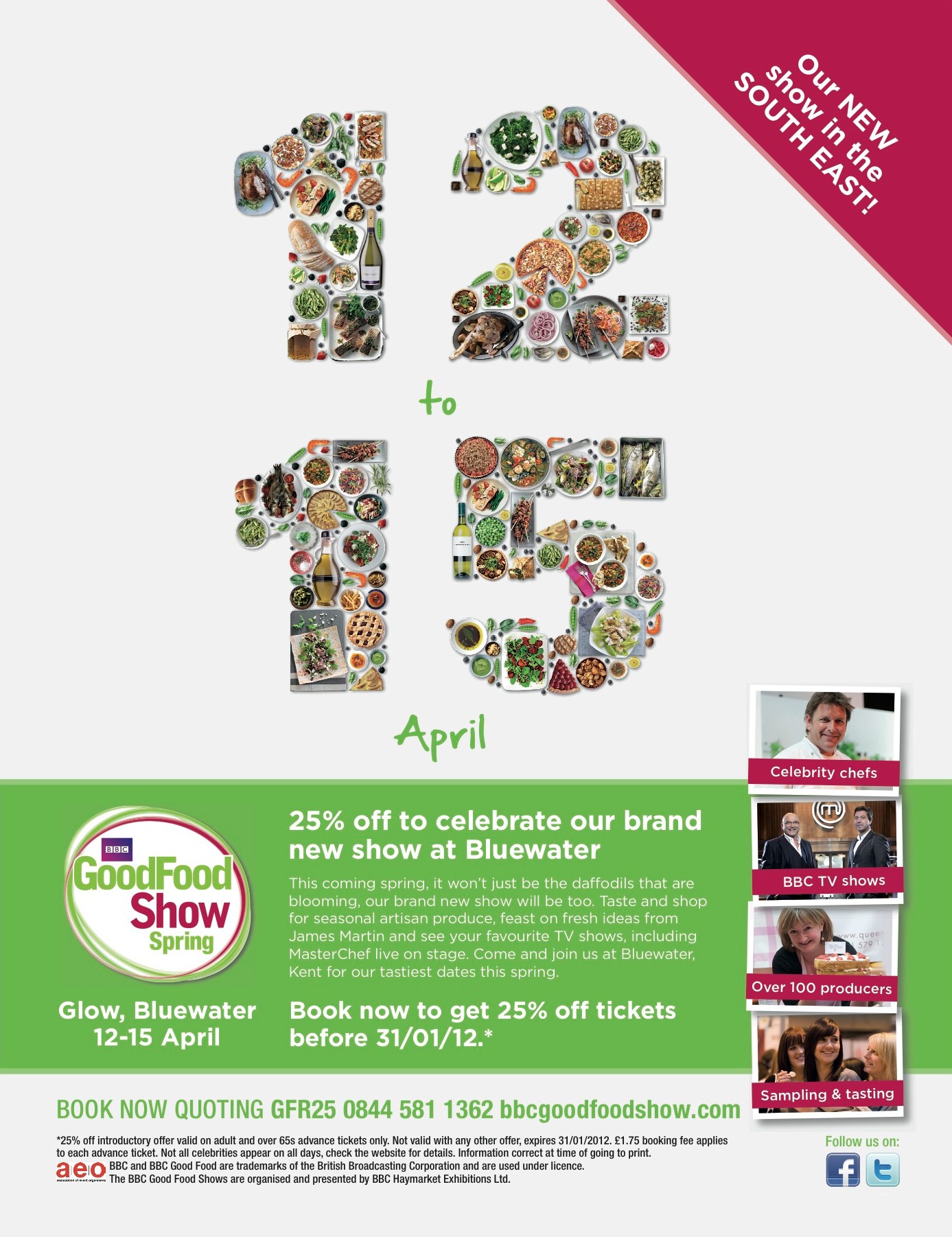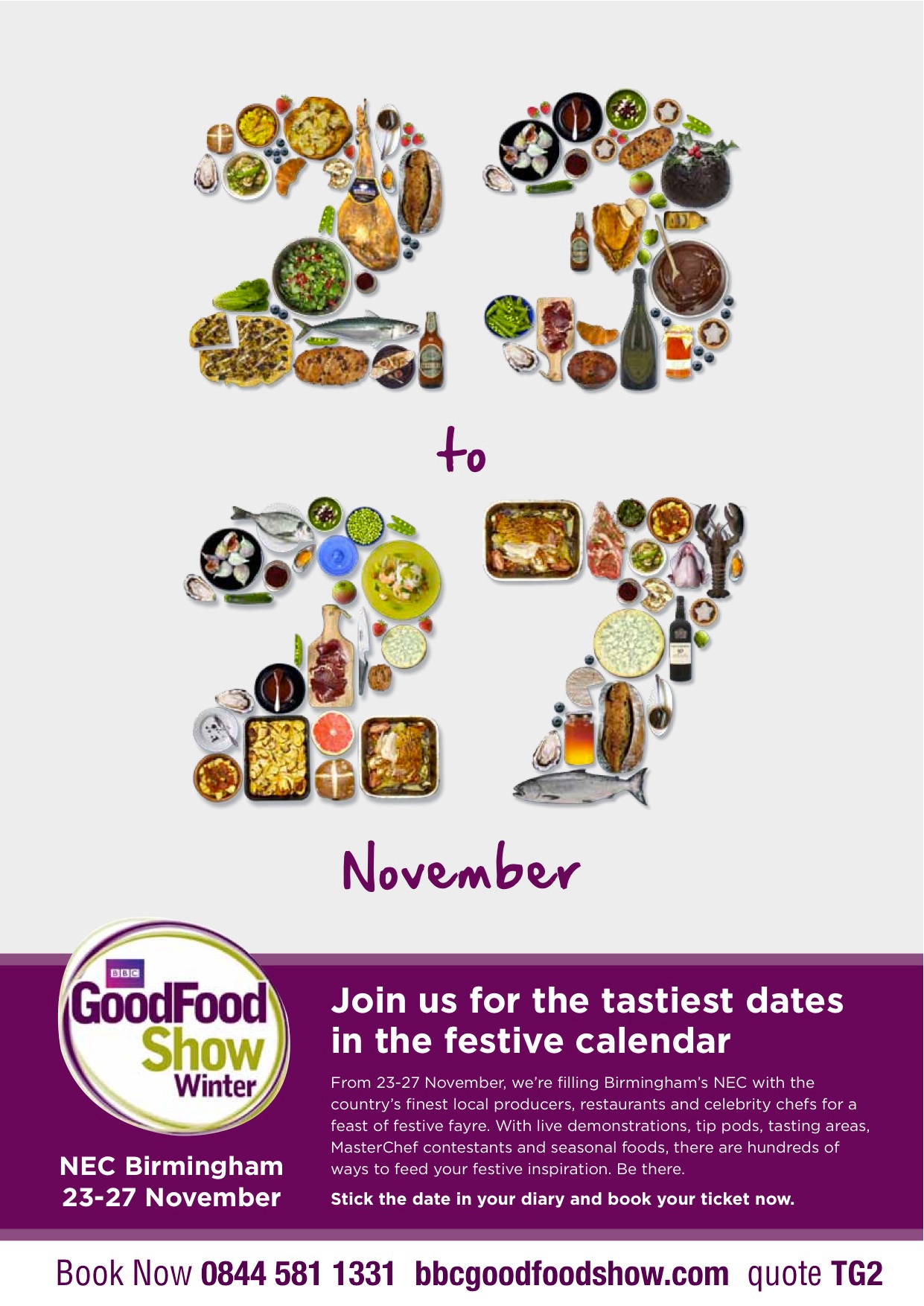 BBC Good Food Show  - 2012
Gardeners' World Live - 2012
This is a show about real gardens for real people. So what better way to give green-fingered visitors a taste of what's at the show, than by featuring the Gardeners' World Logo in a real garden across our ads.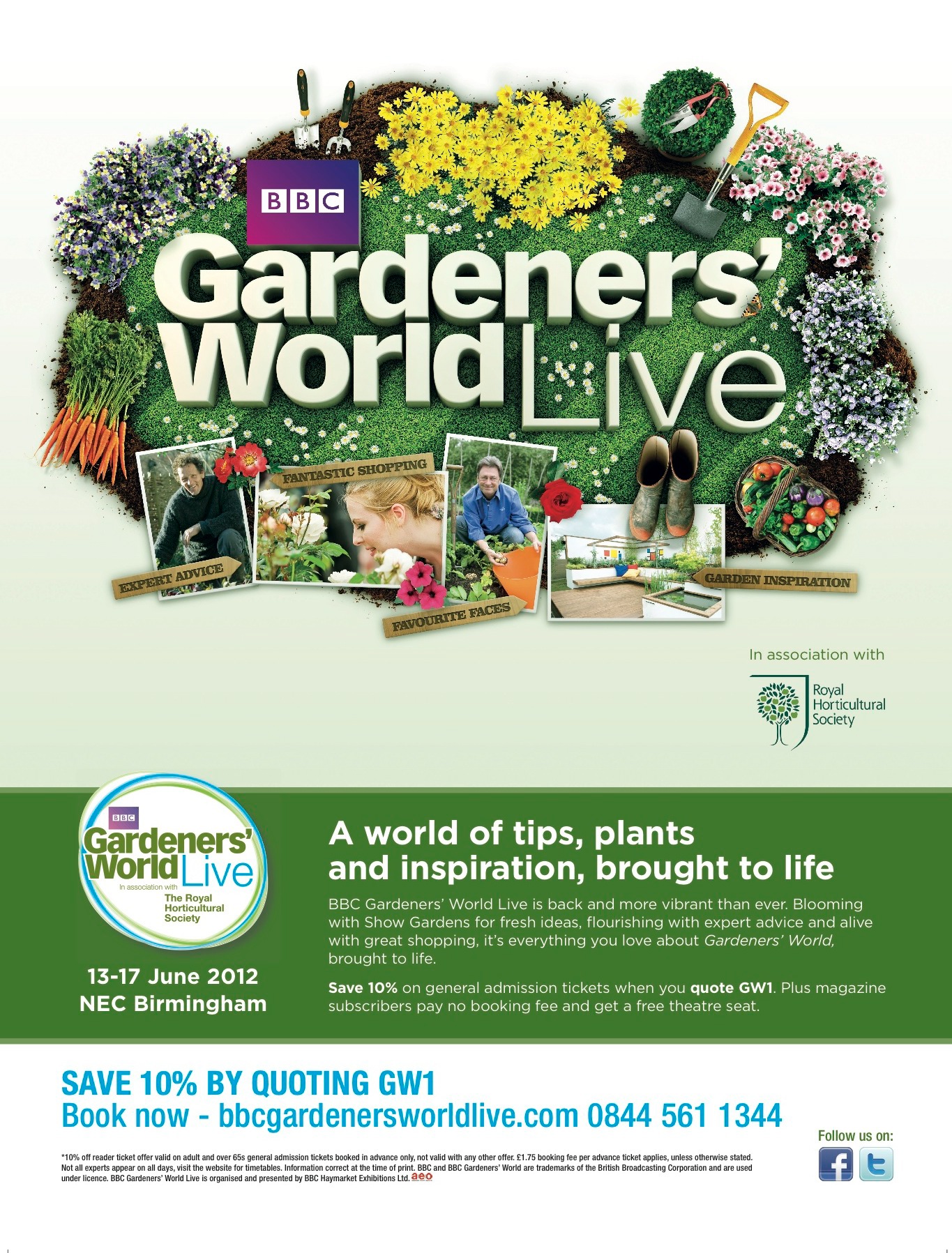 As well as being a part of the 'tastiest dates' campaign, for Master Chef Live we also needed to highlight the show's presenters and contestants, as this was a main pull for the show's visitors.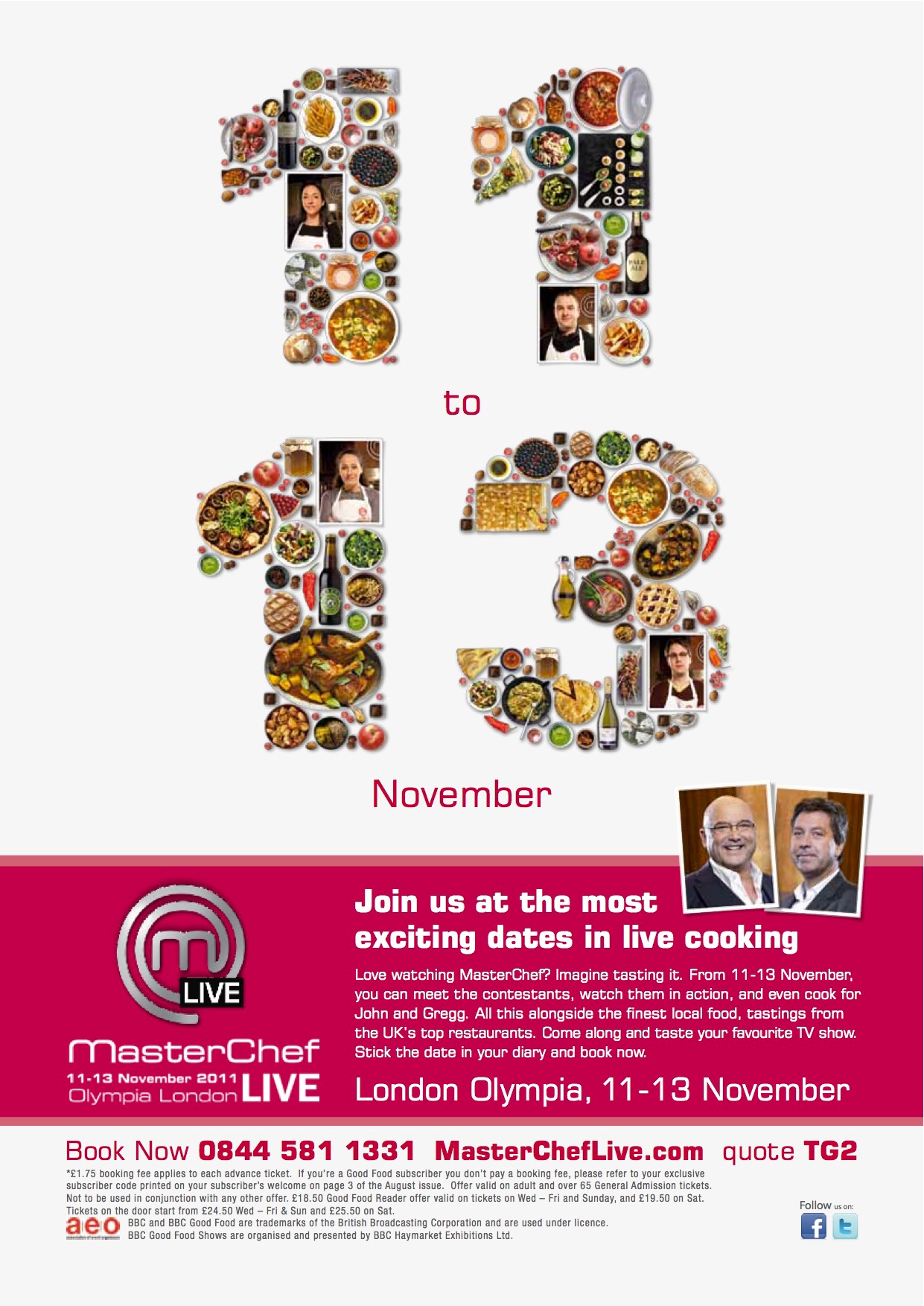 Tube card - MasterChef Live
Haymarket had just aquired the rights to The Wine Show, but in their first year

 they hadn't been able to match the expectations of previous show attendees. With their second show approaching, they wanted a new look to bring back the show's notability and also remind people why they love it. 
Main visual - The Wine Show
Master Chef Live and The Wine Show hybrid - 2011
Hybrid postcard (front and back) - MasterChef Live and The Wine Show