ESSENCE - Experiential campaign
This was a project that we really enjoyed working on. It was to help launch and introduce a German-based make up brand to tweens and teens in the UK. They had lots of exciting samples to giveaway, but wanted to hand them out in a way that would create a lot of PR. Here are the three ideas we presented to them, however sadly we didn't get to produce them.
The idea was to have a living, breathing social hub that tours London, letting girls share, like, talk about and sample essence make-up.

We would convert a bus into a mobile social hub of gorgeousness where girls can explore, share and talk about essence make-up through sampling, live demos, giveaways and even real-life 'Like' buttons.
Everything would be filmed, photographed and posted on social media to continue engagement.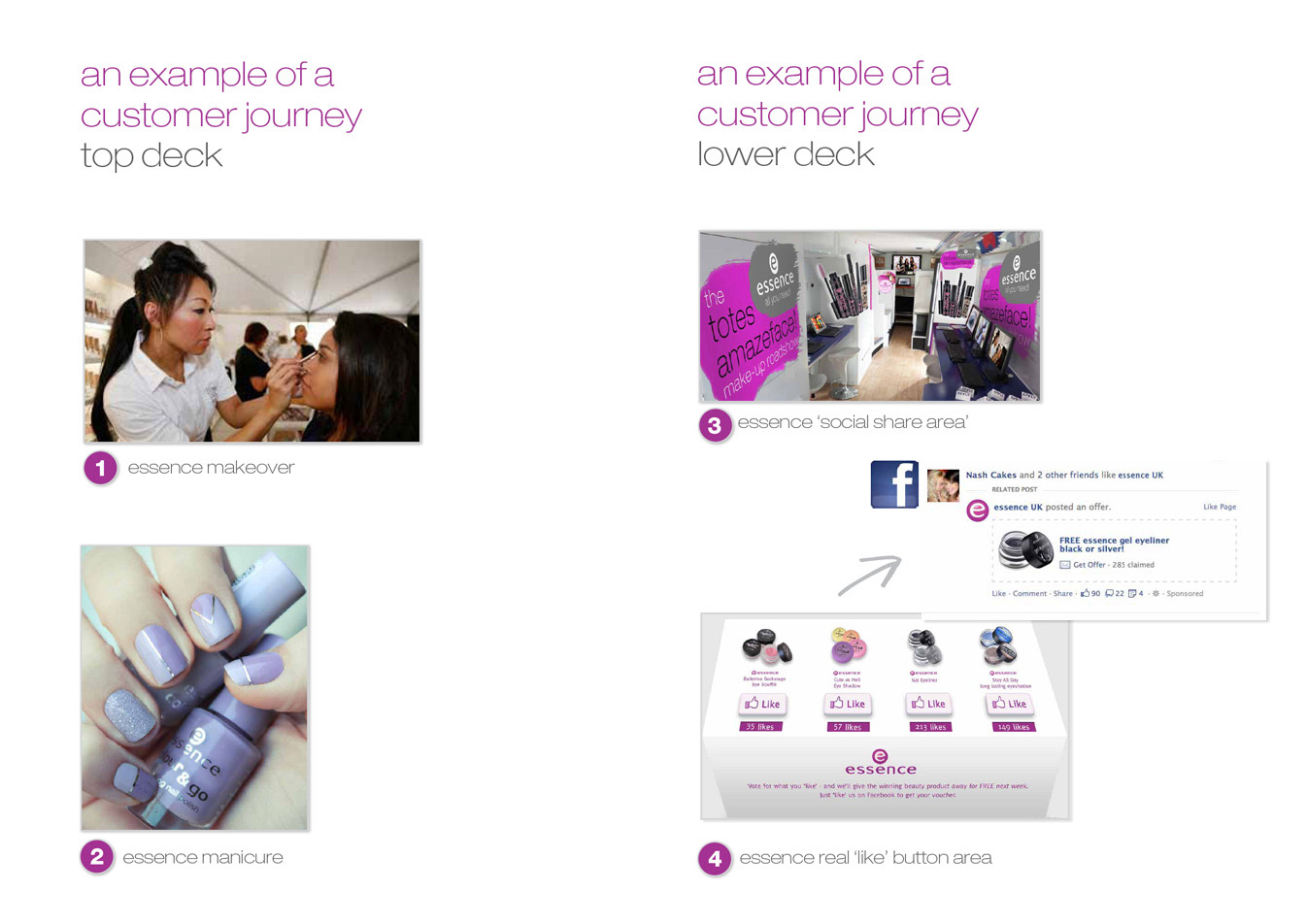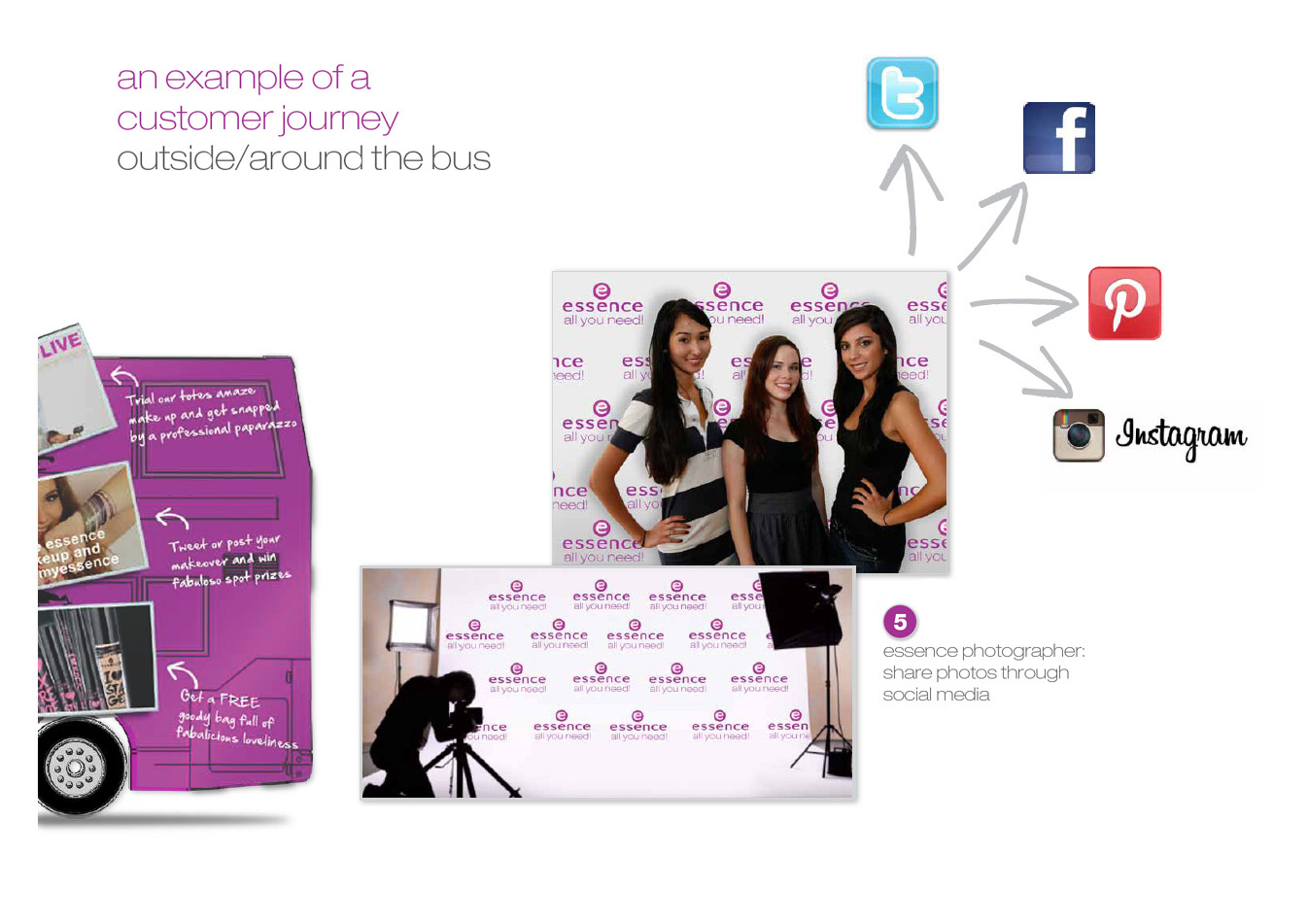 This was a campaign of pop-up make-up zones in London where teenage girls can sample the fun and gorgeousness of essence – effectively turning those areas into 'Beauty Spots'.
How does it work? Essence teams or 'Beauty Spotters' travel from area to area setting up informative, exciting makeover studios called 'Beauty Spots'.
Each Beauty Spot will have 5 different beauty zones: 'Eye-pod', 'Lipodrome', 'Nail Station', 'Blush Box' and a
'Brow Bar'.
To highlight how essence has all you need, we wanted to create a world record-breaking mosaic made out of 10,000 colourful essence beauty products, then give them all away.

We set up a make-up 'mosaic' of Cosma (a character essence created to front their brand) in a trendy shopping centre. Once completed, we then invite girls to help themselves to the make-up. As the mosaic disappears, our key brand message is revealed underneath. A camera suspended above the mosaic films the whole event which then becomes a video seeded online.